Hollywood actress Amber Heard topped Google's 2022 Most Searched Celebrity list, surpassing her ex-husband Johnny Depp.
Entertainment Desk : dhakamirror.com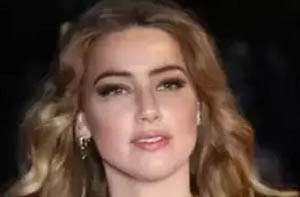 Heard topped the list as the most-searched celebrity in the United States in 2022, with an estimated 5.6 million monthly searches. Johny Depp came in at number two, with 5.5 million searches per month.
Heard has surpassed American reality TV star Kim Kardashian, Twitter founder Elon Musk, and other celebrities to take the top spot on the list of most-searched celebrities on Google in 2022, according to CelebTattler.
According to the report, Kim Kardashian, Elon Musk, American football player Tom Brady, actor Pete Davidson, and the late Queen Elizabeth II all placed third on the list. After seven decades on the throne, Britain's longest-reigning monarch passed away in September at the age of 96. During the year, she reportedly received 4.3 million searches on Google.