Entertainment Desk : dhakamirror.com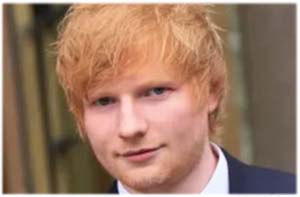 Ed Sheeran has been cleared of accusations of copyright infringement against Marvin Gaye's 1973 song "Let's Get It On" for his 2014 track "Thinking Out Loud" by jurors after three hours of deliberation.
The British singer-songwriter had testified himself during the trial, demonstrating his songwriting process with his guitar for his lawyer and the jury.
Sheeran stated that he had not heard Gaye's classic until after he released "Thinking Out Loud," and drew inspiration from another rock legend, Van Morrison.
Sheeran expressed frustration over the matter, proclaiming that he would have retired from the industry if the verdict had not gone in his favour.
This is not the first time that Sheeran has faced accusations of copyright infringement, having previously been accused in similar cases over his 2017 song "Shape of You" and his 2014 song "Photograph."