Entertainment Desk : dhakamirror.com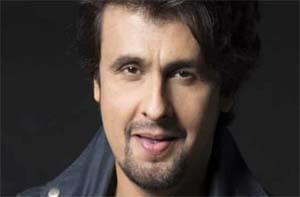 The Mumbai police booked a former driver employed with singer Sonu Nigam's father for allegedly stealing Rs 72 lakh from his Oshiwara residence earlier this week.
The singer's father Agamkumar Nigam lives at Windsor Grand building in Oshiwara, Andheri west, and the alleged theft took place between March 19 and March 20, he said.
Sonu's younger sister Nikita approached the Oshiwara police station in the early hours of Wednesday with a complaint about the alleged theft, he said.
As per the complaint, Agamkumar had a driver named Rehan for nearly 8 months but removed him recently as his performance was not satisfactory, the official said.
On Sunday (March 19) afternoon, Agamkumar visited Nikita's home in the Versova area for lunch and returned after some time. In the evening, he called his daughter to inform her that Rs 40 lakh was missing from a digital locker kept in a wooden cupboard, the official said citing the complaint.
The next day, Agamkumar went to his son's home at 7 Bungalows for some visa-related work and returned in the evening. He found another Rs 32 lakh missing from the locker, which was not damaged, said the official.
Agamkumar and Nikita checked the CCTV footage of his society which showed his former driver Rehan going towards his flat with a bag on both days when he was away, the official said.
According to the complaint, Agamkumar suspects Rehan entered his flat with the help of a duplicate key and stole Rs 72 from the digital locker in the bedroom, he said.
On Nikita's complaint, the Oshiwara police registered a first information report (FIR) under Indian Penal Code sections 380, 454 and 457 for theft and trespassing for housebreaking, said the official, adding that an investigation is underway.