Entertainment Desk : dhakamirror.com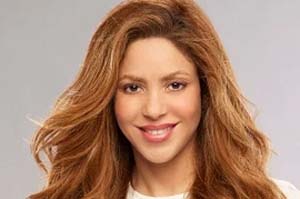 Shakira will receive Billboard's first-ever Latin Woman of the Year award, the magazine confirmed on Monday.
The Colombian star will accept the honor at the Mujeres Latinas en la Música — or Latin Women in Music event, scheduled to be held on May 7 in Miami, Florida.
The star-studded celebration will air on Spanish-language TV channel Telemundo.
Shakira has been awarded for her contributions to the music industry, bringing recognition and opportunities for Latin women through her career and philanthropic efforts.
"Shakira is the ultimate Woman In Music. Thanks to her, Latin women all over the world were empowered to write and perform deeply personal music," Leila Cobo, Billboard's chief content officer for Latin/Español, said in a statement.
"The Waka Waka singer created a movement all on her own, and continues to be more relevant than ever today, with grace, a deep tradition of giving back, and enormous talent," the statement further read.
Shakira has been named Billboard's Top Female Latin Artist of the Decade twice, in 2000 and 2010, and has received three Grammys, 12 Latin Grammys, seven Billboard Music awards and 39 Billboard Latin Music awards, according to Billboard and Telemundo.