Entertainment Desk : dhakamirror.com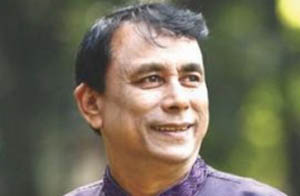 Shelu Barua, a singer of Nazrul Sangeet, made a YouTube channel called "Nazrul Sangeet Adi Sure" to teach Nazrul Sangeet to music students. He had only put 20 videos on this channel when he started.
Now, the artist has a total of 100 videos under his belt.
The 100th video uploaded to his channel is titled "Jare Hat Diye Mala Dite Paronai", a special song because Shelu himself sang it in front of Kazi Nazrul Islam.
The noted singer created the YouTube channel with the goal of teaching the original melodies and lyrics of Nazrul Sangeet to music enthusiasts.
Shelu Barua has used his teaching experience to present each song on the YouTube channel in a tutorial style, with illustrations. On this channel, the artiste has videos on various types of Nazrul Sangeet—modern, ghazal, kirtan, bhajan, classical, bhatiali and patriotic.
Through this channel, students who are staying abroad and do not have direct access to Nazrul Sangeet teachers are being benefited as well.
At present, Shelu Barua has plans to publish a hundred more songs on the channel.