Entertainment Desk : dhakamirror.com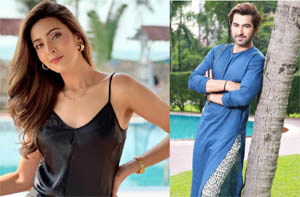 Bidya Sinha Mim and Jeet will be working together once more on the film "Manush," which is being directed by Sanjoy Somadder and set in Kolkata.The Indian film "Sultan the Saviour" was the first time the on-screen couple collaborated on a project together.
The "Poran" actress confirmed it.
"I have been a part of 'Manush' for a very long time, but I am unable to provide any information about it. I have traveled all the way to Kolkata to participate in the film's shooting tomorrow "the statement was made by the actress.
Jeet made the announcement that he will be producing the film "Manush" under the banner of his production company, Jeet Film Works Private Limited, on the occasion of his birthday a few days ago.
A number of talented actors appear in "Manush," including Jeetu Kamal, Sushmita Chatterjee, and Sourav Chakraborty.