Entertainment Desk : dhakamirror.com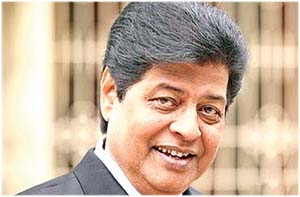 Legendary Bangladeshi film actor, freedom fighter and ruling Awami League lawmaker for Dhaka-17 Akbar Hossain Pathan (Farooque) passed away while undergoing treatment at Mount Elizabeth Hospital in Singapore on Monday. He was 74.
The actor died at about 10:00am Singapore local time.
Farooque dominated the silver screen during the 1970s, 1980s and early 1990s. He was born on August 18, 1948 in Dhaka.
Farooque made his claim to fame on the big screen through "Jolchhobi", directed by H Akbar. His acting prowess would eventually earn him the National Film Award for 'Best Supporting Actor' in 1975. Later, in 2016, he was awarded the Lifetime Achievement Award.
Some of Farooque's most notable and memorable films include "Sareng Bou", "Lathial", "Sujon Sokhi", "Noyonmoni", "Golapi Ekhon Traine", and many more.
Farooque has acted in more than 150 films. He received National Film Award in Best Actor in a Supporting Role Category for the film 'Lathial' in 1975.