Entertainment Desk : dhakamirror.com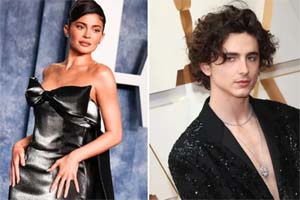 Kylie Jenner and Timothée Chalamet are the new couple alert in Tinsel town as rumors of their dating have taken the internet by storm.
The rumors of Kylie and Timothée dating surprised social media after an Instagram gossip page DeuxMoi posted a blind item online.
The post, particularly the blind item about the Kardashians star, 25, and the Dune actor, 27, came with a gif that read, "Proceed with Caution", meaning that the information might not be true so must not be taken too seriously.
"Anon pls!! Multiple sources have told me that Timmy C has a new girl…Kylie Jenner," it reads. Adding more fuel, another person chimed in with, "I heard they are both going to be at Coachella."
DeuxMoi often provides a disclaimer that some of the blind items – received via e-mails – might be false and should not be believed completely until further proof or validation.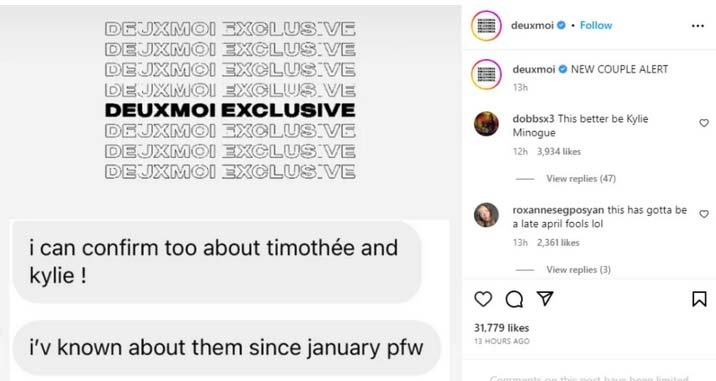 The information sparked a massive reaction among fans as they took to Twitter to express shock and surprise at the new rumour in town.
One fan wrote, "Kylie Jenner and Timothee Chalamet dating is even more random than Kendall and Benito?!?!? )crying emoticon)".
Another fan's tweeted, "I hope this Timothee and Kylie Jenner thing is just a weird rumour submitted to deuxmoi by kris jenner."
A third user tweeted, "deuxmoi saying timothee and kylie are dating was not in my 2023 cards."