Entertainment Desk : dhakamirror.com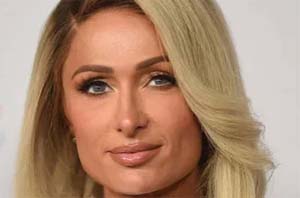 Paris Hilton will reportedly attend next month's Met Gala for the very first time.
Paris has been invited to the biggest fashion event of the year by Vogue. So far, there are no updates regarding her outfit, but reports suggest that the actress will be teaming up with an ace designer for the big event.
Sources quoted by TMZ said: "Paris got the invite from Vogue and luckily she was available to go."
"It is unclear who she'll be working with for the outfit, but a big accomplishment like this must warrant a big designer."
At present, the socialite is in Washington making efforts to introduce the Stop Institutional Child Abuse Act and will be flying directly to MET Gala from D.C.
Previously, Paris tweeted: "After years of advocating to reform the Troubled Teen Industry, I'm back in D.C. to introduce the Stop Institutional Child Abuse Act."
She further wrote: "This bill is so personal to me as a survivor and I'm so proud we've gotten to this huge milestone. 'What we are doing MATTERS. This bill is the justice we've been waiting for. No child deserves to be sexually, mentally, physically, or emotionally abused in the name of treatment. The time to stand up and fight is NOW."