The pilot project will begin in late November or early December on nine streets in Gulshan.
News Desk : dhakamirror.com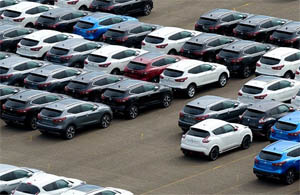 The Dhaka North City Corporation, with police help, plans to set up an app-based parking system in Gulshan to prevent people from parking randomly.
The app will show users empty parking spots and hourly charges that can be paid through the app. Authorities are coordinating with Gulshan, Banani, Baridhara, and Niketan societies.
The Gulshan pilot project will launch at the end of November or the beginning of December.
Mayor Md Atiqul Islam says the Smart Parking project in Gulshan will be applied to all DNCC zones if it's successful.
Private car owners must pay Tk 50 for the first two hours and each hour after. The parking fee for motorcycles is Tk 15 for the first two and third hours and Tk 30 for every hour after that.
The initial nine spots of parking will be by Roads 62, 63, 64, 58 and 103 of Gulshan, the inner and outer circular roads of Gulshan-2 and the Kacha Bazar area.
The authorities have said they have already installed signboards indicating the parking spots in different places. The parking grounds have been painted yellow.
Atiqul said illegal parking slows traffic and reduces city corporation revenues. "We want to overhaul the parking system."
On whether dedicating a part of street to parking would disrupt traffic, he said, "The streets still have illegal parking." It's not making us revenue. If we specify parking locations, people will know and police will fine those who park elsewhere."
Atiqul said the idea, including the app, was being tested.