Entertainment Desk : dhakamirror.com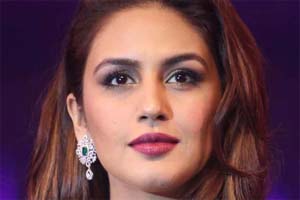 Huma Qureshi has finally revealed how she handled the success of her debut film Gangs of Wasseypur.
While people consider this film Huma's most successful project, she feels that it was this one project that made her insecure about herself and everything else.
She said, "I got my first brush with success pretty early on. Maybe it was just this enthusiasm of getting out of the house and being (an actor) and then Gangs of Wasseypur happened.
By 2010 I moved to Mumbai and by 2012 the film was out and it became this big hit in India. My world just exploded. This was a film where they paid me some Rs 75,000, that's it…I am working with them (Viacom 18) now, they are my producers.
But that was my first film and it wasn't a fancy affair. There were no five-star hotels, cushioning of vanity vans or an army of people (following you). It was like a bunch of people, who went to Varanasi for three months, shot and came back. Nobody had any clue what was happening.
So when it came out, I was like, 'Whoa! I am the lead in the film? My face is on the hoarding?! Should I have gotten paid more for it? Is this how movies get made?'"
Huma emphasized the lack of guidance and support she had during that time, as she navigated the industry alongside her younger brother.
The actress confessed to feeling lost and insecure, unsure of her own identity and the type of films she wanted to be a part of.
Despite these challenges, Huma remained determined and never considered giving up.
She currently stars in the ZEE5 film Tarla, where she portrays the renowned food writer and chef Tarla Dalal.