Entertainment Desk : dhakamirror.com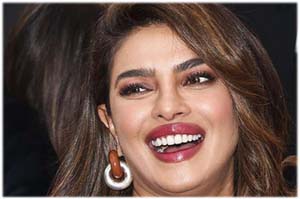 Actress Priyanka Chopra took to Instagram to pen a heartwarming note as a tribute to her mother Madhu Chopra, and her mother-in-law Denise Jonas, with a special mention for her daughter Malti Marie Chopra Jonas for blessing her with the joy of motherhood.
Her Instagram post included unseen photos, with the first photo showing Priyanka and Madhu playing with Malti on a bed. The next one depicted Malti with her grandmother Denise.
Priyanka captioned her post, "I am so lucky to have always known the love of a mother. My mother is the strongest woman I know. And her mother was too. I come from a lineage of women who are warriors and I was blessed to be raised by many of them."
"My Mum, my aunts, my grand mothers. Thank you Ma, you're the greatest gift in my life. I could not be more grateful you're mine!"
Priyanka added: "To all the moms out there.. the ones I have a privilege of knowing and working with and the ones I don't… you are superheroes. As a new mum I have so much respect for all the nurturers who devote themselves to the next generation. My gratitude. Also thank you Denise for raising an exceptional son and for all the love you bestow upon our family. I'm so blessed."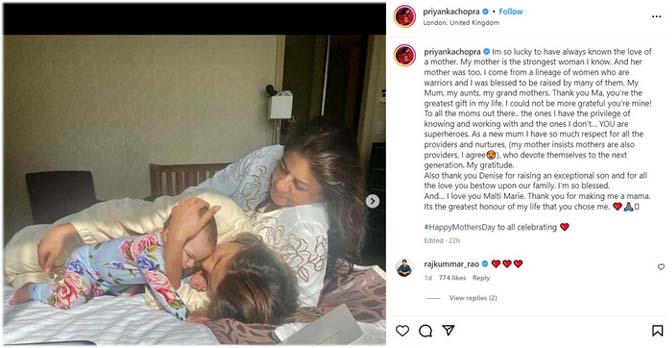 Thanking her daughter, she added, "And… I love you Malti Marie. Thank you for making me a mama. It's the greatest honor of my life that you chose me"