News Desk : dhakamirror.com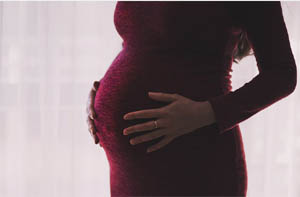 Argentine officials are expressing concern over the large number of pregnant Russian women who have recently entered the country to give birth as a way to obtain an Argentine passport.
Argentina's immigration office director Florencia Carignano on Friday said that they have launched a judicial investigation into what she called a lucrative business that came with the assurance of Argentinian passports for the Russian parents.
Carignano interacted with all 33 Russian women, who were 32 to 34 weeks pregnant and had arrived in Buenos Aires on the same flight on Thursday. Many of the women were initially not given entry at passport control but later on, were allowed to enter the country.
Although the idea of birth tourism is not new, since the Russia-Ukraine war, Argentina, where there are no visa requirements for Russians, has emerged as a popular destination for families hoping to give their children the privileges of dual citizenship.
Carignano said that around 10,500 pregnant Russians arrived in Amsterdam in the past year.
In an interview, Carignano added that "5,800 of them (were) in the last three months, many of them declaring they were in the 33rd or 34th week of pregnancy".
The official stated that around 7,000 women gave birth to their children and then returned home while giving their Argentinian lawyers the duty to apply for Argentinian citizenship for the newborn and the parents.
"The problem is that they arrive, have their children and then leave Argentina never to come back. We cannot allow them to shamelessly lie to us saying that they are tourists when they are not," said Carignano.
Lawyer Christian Rubilar, representing one of the Russian women, said that his client is 32 weeks pregnant and belongs to Russia and had visited Argentina "escaping from the war".
"In Putin's regime, not agreeing to the war is enough for one to go to jail or for members of her family to be sent to the frontline of battle," he said.
– Inputs from Agencies was used in this article.