Entertainment Desk : dhakamirror.com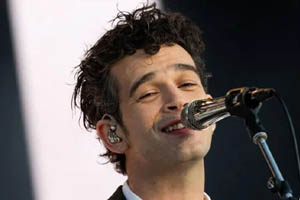 Matty Healy is doing OK after his split with Taylor Swift, and he's got his bandmates to keep his spirits up.
During the recent The 1975 concert in Vienna, Austria, the frontman, 34, took a moment to address the crowd to share his appreciation for the support of his fans.
"[Fans at] the front had some very beautiful signs that said 'You are loved,'" he said earnestly.
Healy continued, "That was very, very kind of you and I'm sure that it's alluding to… As you're aware, I'm not very online at the moment and I'm sure people have just been calling me a c— relentlessly. I've not been online."
The Chocolate singer than went on to show his appreciation to his bandmates and the support that they have shown, following his split with the Anti-Hero singer.
"But what I have been with is with my boys and honestly as much as I appreciate that — it's so beautiful, and I thank you, but — I don't need it 'cause I've got them."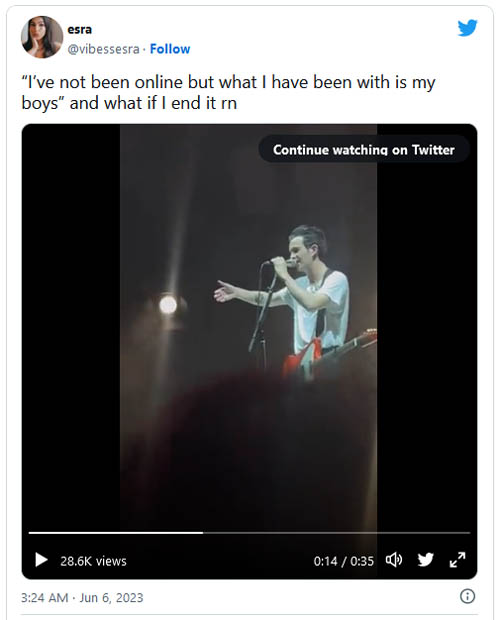 Healy and drummer George Daniel, bassist Ross MacDonald and guitarist Adam Hann have been friends since they were teenagers, and are currently touring Europe in support of their most recent album Being Funny in a Foreign Language, via People Magazine.
The Somebody Else singer and the Lavender Haze crooner reportedly called it quits after a brief whirlwind romance which last merely a month.
Multiple outlets confirmed the split between the pair. "She had fun with him, but it was always casual," a source told People. "They are no longer romantically involved."
Swift was first linked to Healy when he was spotted at the Nashville stop of her Eras Tour in May. That same weekend, the duo was photographed together.
News broke that the pair had "rekindled" their decade-old romance with a source telling the Sun, the pair is "madly in love." Healy and Swift were linked in late 2014 when the Blank Space singer attended multiple 1975 shows in Los Angeles.