Entertainment Desk : dhakamirror.com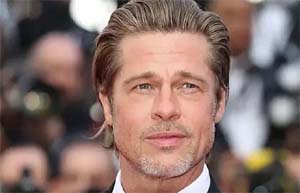 American actor Brad Pitt is already in Britain to film, in collaboration with Lewis Hamilton, a Formula 1 movie, much of which will take place at the Silverstone circuit this weekend.
For this project, a specially equipped pit box has been built for the APXGP team, the fictitious F1 team of Brad Pitt in the movie.
Brad Pitt will star in the film in which, after an impressive start in F1, returns to the sport as a veteran in a team at the back of the grid.
His teammate will be Damson Idris and will be directed by Joseph Kosinski, who was involved with Top Gun: Maverick.
There are also rumours that Pitt will take part in the warm-up lap to the grid with the APXGP, but this has never been confirmed. What is certain is that the 150,000 fans in the grandstands will in any case play an extras role in the new Formula 1 film.