News Desk : dhakamirror.com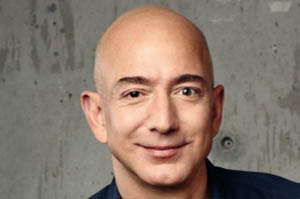 Jeff Bezos, founder of the largest online retailer, Amazon, has recently announced his intention to donate the majority of his personal wealth of $124 billion.
Bezos told CNN exclusively that he plans to use his fortune to combat climate change and political divisions, but that he will also work to help those who are struggling financially due to social injustices.
CNN reports, this is the first time Bezos has discussed his plans to donate the majority of his fortune to charity.
There has been much backlash against the current fourth-wealthiest person on Earth because he refused to sign The Giving Pledge, a campaign funded by some of the world's richest individuals to donate money to philanthropic causes.
Bezos and his partner Lauren Sánchez said in a CNN interview that they are working on a plan to donate the majority of his fortune.
Bezos declined to reveal a specific percentage or estimated amount when asked how much of his wealth he plans to donate.
A reported $10 billion has been donated to the Bezos Earth Fund, an initiative to combat climate change through carbon footprint reduction and the advancement of research into monitoring carbon emissions.
Amazon has committed to cutting its emissions by 2040, in line with the goals set forth in the Paris Climate Agreement.
Bezos resigned as CEO of Amazon last year and is now the company's executive president.