Entertainment Desk : dhakamirror.com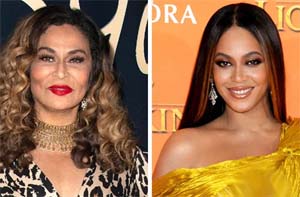 Tina Knowles-Lawson fell victim to a burglary at her Los Angeles residence. A million dollars' worth of cash and jewelry are reportedly missing after someone broke into her Los Angeles home.
The break-in was discovered this past Wednesday morning after a member of Tina's team visited the home and found that an entire safe containing more than $1 million in cash and jewelry was missing, reports TMZ.
As of this report, it's not known how the thief or thieves were able to enter the property and remove the safe without any detection at all.
If she has a security company under contract, she might want to diss miss them and maybe consider legal action 'cause if that's the case, they failed her big time.
In any event, unfortunately for Beyoncé's mother, this is not the first time she's had to deal with a security issue regarding her home. In April of this year, a man was arrested outside Knowles-Lawson's residence, causing minor damage to her mailbox by throwing rocks.
It's hard to imagine that the two incidents are connected, but ya never know. Hopefully, the safe, money, jewels, and other items will be recovered.
We're also going to assume that she had all her stuff insured.
Police told TMZ that they are continuing investigations, searching for videos and interviewing neighbors, but have not yet been able to learn the identity of those responsible and how they were able to enter the mansion and remove the vault.