Tech Desk : dhakamirror.com
Infinix, the youth empowering smartphone brand of Bangladesh has launched its latest addition of Note series, the Note 30 Pro. The phone comes with All-Round Fast charge technology in an affordable price range combining cutting-edge technology, remarkable charging capabilities, and an exceptional user experience.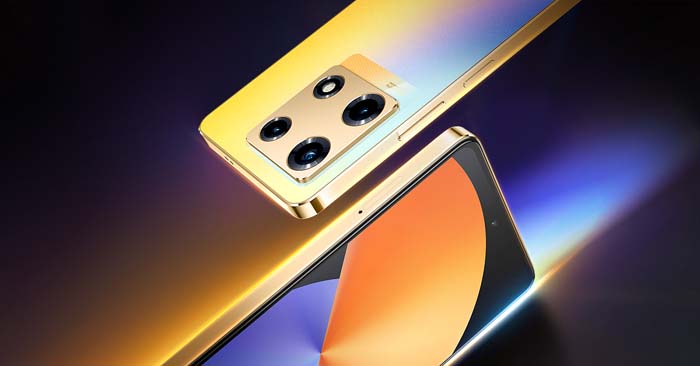 The Infinix Note 30 Pro introduces a revolutionary charging solution, the All-Round Fast-Charge, providing users with unparalleled speed, safety, intelligence, and flexibility. With a 68W wired Fast-Charge, the Note 30 Pro can charge its 5000mAh battery from 1% to 80% in just 30 minutes,ensuring that users stay powered up and connected throughout the day.Moreover,its 15W wireless charging technology is capable of an intelligent and secured overnight charge up.
In addition, the device supports Bypass Charge, which filters current directly to the main board, keeping the device cool even during intensive tasks such as gaming. Also wired and wireless Reverse Charge, allowing it to function as a power bank for other devices.The NOTE 30 Pro's charger can fast charge not only itself, but also other devices that support PD 3.0 agreement. This single charger can power multiple devices. With the aid of an AI model, it can charge the phone to 80% at night and fully charge it before wake-up, helping to improve battery life. With all these, The Note 30 Pro is anticipated to be a game-changer in the realm of charging technology.
The Note 30 Pro boasts an impressive 10-bit AMOLED display with a 120Hz refresh rate, offering users an immersive viewing experience like never before in this range. The ultra-thin bezels and stereo dual speakers, sound-tuned by JBL and certified by Hi-Res, further elevate the audio-visual experience, making the Note 30 Pro an industry standout.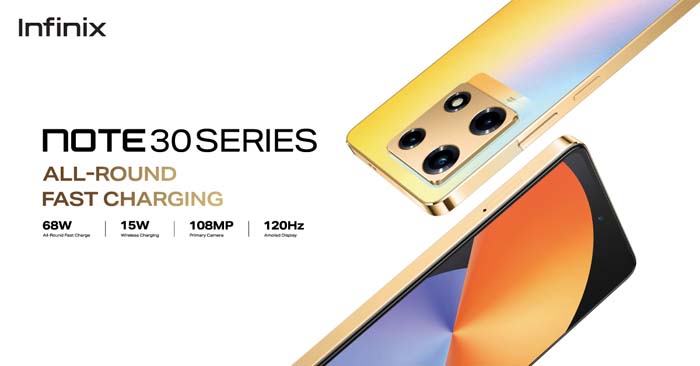 Powered by a MediaTek Helio G99 processor and featuring Vapor-Chamber Liquid Cooling technology, the Note 30 Pro delivers next-level performance. Its powerful internals, including a 6nm process for energy efficiency, ensure that users can seamlessly navigate through various tasks, including gaming and multimedia consumption. Moreover, the Note 30 Pro introduces the innovative Ultra Power Signal (UPS) technology, optimizing weak signal scenarios and significantly enhancing cellular and Wi-Fi signal strengths, guaranteeing uninterrupted connectivity and a seamless entertainment experience.
Photography enthusiasts will be delighted by the Note 30 Pro's triple camera system with a remarkable 108 MP ultra-high-pixel primary camera and a 32 MP selfie camera. The Note 30 Pro also offers 8GB+256GB of memory, an Extended RAM technology upgrade, and runs on XOS 13, built on Android 13, providing users with a sleek user interface. This all-round package costs just BDT 27,999. If the wireless charger is added, the price will go up by BDT 2000.
The newly launched Note 30 series includes the Note 30 Pro and Note 30 models. The Note 30 supports a 45W All-round fast charge and comes with a 64 MP primary camera and a 16 MP selfie camera. Two versions of the Note 30, 8GB+128GB and 8GB+256GB, are available for BDT 18,999 and 23,999, respectively. This model comes without wireless charging capability, while other features are the same as on the Note 30 Pro. – Press release