World Desk : dhakamirror.com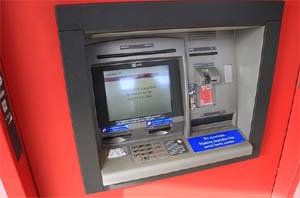 Banks, as a rule, very carefully control the transfers they make every day, since the money deposited there belongs to many people. However, it is inevitable that with so many daily transactions, some errors can happen.
Still, what happened at a German bank is hardly a mistake. A person has received a large sum of money from his bank, far more than if he had won the lottery.
The story is surprising: a German bank made a transfer to one of its customers worth 40 million euros. Fortunately for the bank, the money was recovered as soon as the incident became known.
The NBank wanted to transfer these 40 million euros between two accounts within the bank and instead gave it to a customer by mistake.
The name of the German bank is NBank, they belong to the state of Lower Saxony, situated in the north of Germany. They have explained the mistake they have made.
The problem is that the money has reached a customer by mistake, as some German media have reported the case. This failure has prompted the NBank to take measures in the future to ensure that nothing similar happens again.
The error occurred because the IBAN, which is the international bank code, was linked to the wrong account. This serious error happened in March this year, but only reached the German media on Friday 7 July. All the German tabloids have picked up on it and found out about it because it is the bank that has now disclosed the incident in an official statement.