Entertainment Desk : dhakamirror.com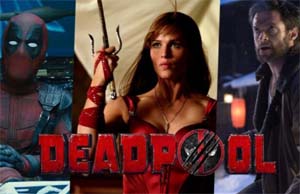 Jennifer Garner played the role of Marvel character "Elektra" in the 2003 "Daredevil" and in the standalone film "Elektra" in 2005.
She will be seen in the upcoming film "Deadpool 3" as the sai-wielding superhero. The sequel is currently filming in London, falling under the Disney and the Marvel Cinematic Universe umbrella.
The film stars Ryan Reynolds as Deadpool and, back as Wolverine once again, Hugh Jackman.
Garner had previously stated that she was disappointed by her standalone Elektra movie given that the later films were produced by beloved Marvel Studios President Kevin Feige.
Garner said that she wished both of those films had been produced by Feige, "It's such a shame, honestly, because once Kevin took over everything there was elevated: the writing, the direction, the comedy inside of the stories they were telling–and I did not have that experience."
In line with the franchise's approach to storytelling, "Deadpool 3" will be Marvel Studios' first R-rated feature. It has current plans to open on May 3, 2024.