Entertainment Desk : dhakamirror.com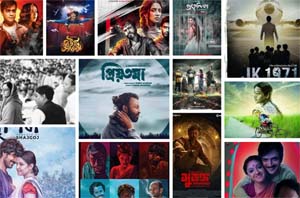 Kolkata is all set to celebrate the finest Bangladeshi films, as the 5th Bangladesh Film Festival is set to commence on July 28 and run until July 31, at the prestigious Nandan Cultural Centre.
Organised by the Ministry of Information and Broadcasting, Government of Bangladesh, the festival promises to showcase the finest films from the country, delighting film enthusiasts on both sides of the border.
With a lineup of 45 films, including five documentaries and two short films, the festival aims to celebrate the artistic brilliance and diverse storytelling of Bangladeshi cinema.
The preliminary list features a stellar array of films, including popular films from this Eid, such as Shakib Khan"s "Priyotoma", Afran Nisho and Tama Mirza's "Shurongo", Apu Biswas' "Lal Saree", and Chayanika Chowdhury's "Prohelika".
Last year's crowd favourites, "Hawa" and "Poran", are also scheduled to grace the festival screens.
Also included in the preliminary list are "Rickshaw Girl", "JK 1971", "Birkonna Pritilata", "Radio", "1971 er Seishob Din", "Nokshikanthar Zameen", "Shyama Kabbo", "Dussahoshi Khoka", "Shrabon Jotsnay", "Gunin", "Beauty Circus", "Damal", "No Soil Under Feet", "Paap Punno", "Satao", "Maa", "Deshantor", "Sphulingo", "Chironjib Mujib", "Bikkhov", "Rehana Maryam Noor", "Nona Joler Kabbo", "Mridha Vs Mridha", "Kura Pokkhir Shunne Ura", "Golui", "Gondi", "No Dorai", "Alpha", "Putro", "Aynabaji", Debi" and "Guerrilla".
The documentary category includes "Hasina: A Daughter's Tale", "Obinshwar", "Ekti Desher Jonno", and "Kangal Harinath". The short film category includes "Omar Farooq er Maa" and "Dhor".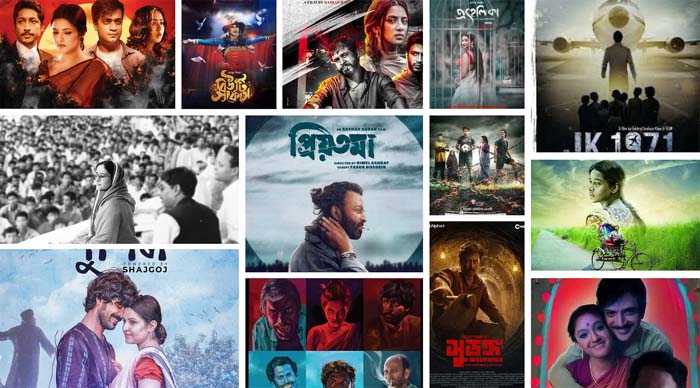 The festival promises to be a grand celebration of cinema, and cultural programmes will further elevate the vibrant atmosphere. Information Minister, Dr Hasan Mahmud will grace the event with his presence, and West Bengal Education Minister, Bratya Basu has also been extended a special invitation.
Additionally, a bunch of artistes from Bangladesh and India will also be attending the festival.