Entertainment Desk : dhakamirror.com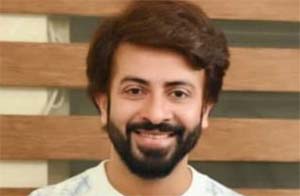 Shakib Khan, Bangladeshi cinema's greatest hero, is in the US. This is due to the fact that "Priyotoma" will be released in 42 theaters across the United States and Canada on July 7.
Talking to the media a few days ago, Shakib Khan said: "The film will be released in the US on July 7th. I'll be going there for the release as well."
That's where I'll watch Priyotoma. But I won't stay there for long.
Sajeeb Saptak, owner of the international distribution company, Swapno Scarecrow, said, "The film will be releasing in 42 theatres, in the first week, in Canada and the US. It is really good to have a Bangladeshi film release in so many theatres at this time."
Directed by Himel Ashraf, "Priyotoma" was released in 107 theatres across the country on the day of Eid. From Friday, it will add one more hall to its list and run in 108 cinema halls across the country.