Entertainment Desk : dhakamirror.com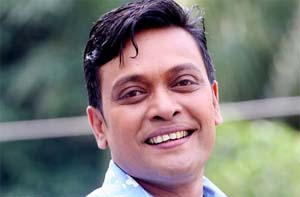 After a year and a half filming in the US, actor Anisur Rahman Milon has finally returned to Bangladesh to complete his unfinished projects.
He will soon be seen in two highly-anticipated films, "MR-9" directed by Asif Akbar and "1971 er Sei Shob Din" directed by Hridi Haq.
The actor's stay in the US was extended when he tragically lost his wife to cancer on September 4, 2022. Now, back in the country, he is eager to finish his pending work and spend time with his son, who has been going through a challenging time mentally.
Milon shared his future plans in the media, intending to split his time between Bangladesh and the US, spending half the year in each country. During his stay in Bangladesh, he plans to act in two movies annually.
The actor will soon start the shooting of Jasim Uddin Zakir directorial, "Maya: The Love" on July 25. He also has dubbing work left for Noyeem Imtiaz Neamul's "Gangchil" and three days of shooting for Iftekhar Chowdhury's film "Mukti."
While in the US, Anisur Milon appeared as a guest artist in the film Bone Yard, which also starred well-known actor Mel Gibson. He also starred in the film Flash It, a collaborative project with artists from America and Bangladesh.