Entertainment Desk : dhakamirror.com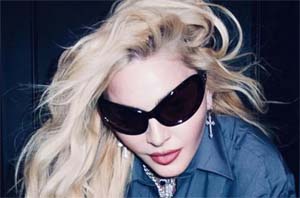 Madonna was allegedly found unresponsive on Saturday, June 24, and had to be "brought back from the dead" by medical personnel.
According to reports by Radar, the "Like a Virgin" singer was given a NARCAN injection to resuscitate her. NARCAN — also known as naxalone — is sometimes administered in emergency situations in order to treat a narcotics overdose.
However, there is currently no evidence that the Queen of Pop was given Narcan in relation to any type of drug abuse.
Aside from overdose, the life-saving medication can also be used to reverse acute septic shock, which occurs when an infection is so severe that the patient's immune system can begin to inadvertently damage the body through its extreme responses to the infection.
This potential explanation appears to line up with a recent social media post made by Madonna's manager, Guy Oseary, updating fans on the Grammy Award winner's health.
"On Saturday, June 24, Madonna developed a serious bacterial infection which lead to a several day stay in the ICU," Guy wrote at the time. "Her health is improving, however she is still under medical care. A full recovery is expected."
He added that Madonna "will need to pause all commitments" until she's properly recovered, including postponing her highly anticipated world tour, which was set to begin on Saturday, July 15.
At that time, sources also revealed the 66-year-old had reportedly been "vomiting uncontrollably" from her hospital bed, because she was too sick to get up and go to the bathroom.
Another source said Madonna had been suffering a fever for longer than a month, but continued to rehearse relentlessly for her tour.