Entertainment Desk : dhakamirror.com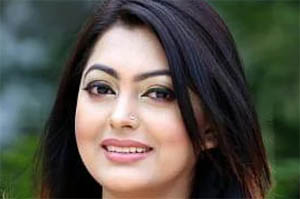 The Appellate Division of the Supreme Court of Bangladesh issued an order on Monday that cleared the way for actress Nipun Akter to take on the role of general secretary of the Bangladesh Film Artistes Association (BFAA).
The apex court also stayed the High Court verdict that declared illegal the cancellation of actor Zayed Khan's candidacy and announcement of Nipun Akhter as general secretary of BFAA.
A full bench of the Appellate Division headed by Chief Justice Hasan Foez Siddique delivered the order after granting a leave to appeal petition filed by Nipun challenging the HC verdict.
Following a writ petition filed by Zayed Khan, the HC on March 2 declared cancellation of Zayed's candidacy, and announcement of Nipun as general secretary of BFAA, "illegal".