Entertainment Desk : dhakamirror.com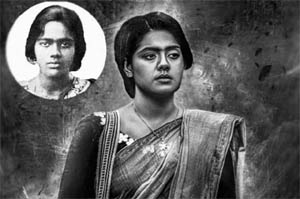 Students will receive a 50 percent discount on entry to watch the film Birkonna Pritilata, directed by Pradip Ghosh, which opens in local theaters on November 25.
Pradip Ghosh made the comment at a news conference at the Sufia Kamal Auditorium of Bangladesh National Museum on Sunday.
The film is based on Selina Hossain's Independence Award-winning novel Bhalobasha Pritilata. The film obtain government subsidies for 2019-20.
Selina Hossain, Bangla Academy president, was the chief guest at the news conference. Bangladesh Udichi Shilpigosthi general secretary Amit Ranjan Dey and actor Kamruzzaman Tapu spoke during the event.
The film shows Pritilata Waddedar's courage. We believe Pritilata's narrative will inspire and drive the next generation to continue in her footsteps, said Pradip Ghosh. Students will get half-price tickets nationwide.
Birkonna Pritilata is scheduled to be released in Dhaka and Chattogram.
Birkonna Pritilata will debut at Dhaka's Star Cineplex and Blockbuster Cinemas and Silver Screen in Chattogram on November 25. In schools, we are distributing coupons.
Pradip Ghosh stated, "Students must show coupons or ID cards to obtain a 50% discount on tickets. We'll release the film in more cinemas around the country in December."
Selina Hossain said Pritalita fought the British Raj. She attacked the Pahartali European Club, whose sign said "No dogs or Indians." Her bravery prompted me to write the novel Bhalobasha Pritilata. I'm glad Pradip Ghosh adapted the novel. I'm glad Pradip Ghosh filmed the novel.
Amit Ranjan Dey said, "People are self-centered today." Pritilata resisted British Raj injustice and sacrificed her life for people, we should take a lot of inspiration from Pritilata. I highly recommend this movie for the younger generation.